Check out my FoxNews.com article about Bobbi Kristina
August 6, 2015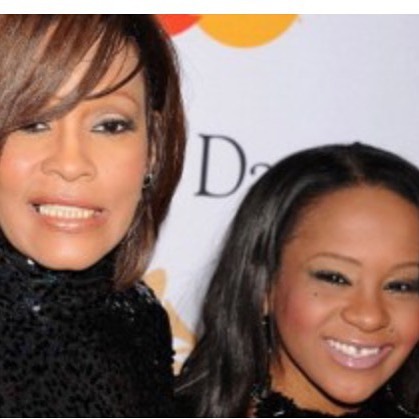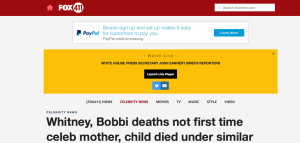 Now that Bobbi Kristina has been laid to rest, I can't help but feel like her death really broke my heart. It strangely conjured up my own professional memories of other celebrity mother/child deaths I've covered and discussed in the past — Anna Nicole Smith and her son, Daniel, which I covered when I worked at Life & Style Weekly — and Peaches Geldof, who died of a heroin overdose like her mom, which I discussed on CBS News when it happened. Too many tragedies!
So I wanted to know WHY these terrible things happen. Of course there's the obvious answer: drug addiction runs in families. But I knew there was more to it, so I sought out some experts and wrote about it for Fox News's 411.  For the full story, CLICK HERE.
In the meantime, an excerpt:
"There are many experiences that can fan addictive behaviors, certainly grief and loss among them," says Schrank.

There is also a bond that begins in utero between a parent and child that causes a specifically paralyzing type of grief if one person loses the other, says Dr. Charles Meusburger, a New Jersey-based psychiatrist.

"If the parent and child maintain a close relationship through the child's growing years and that relationship is loving, respectful, caring, empathetic and trusting, the bond is intact and deepens," Meusburger said. "Loss of either one is almost certain to result in grief so overwhelming the other may feel as though life has ended for them as well; certainly from a psychological and emotional perspective. It is a life-altering event so much so, the other may not survive it."

For the full article, click here.