Sleeping While We Still Can
August 5, 2015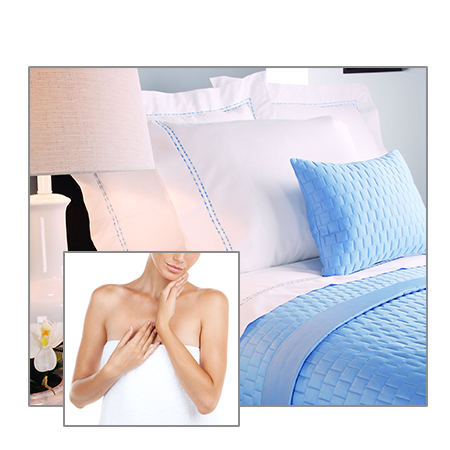 A restful, full-night's sleep has not been easy to come by in our house for years, and with a baby on the way I don't think we're going to be sleeping more in the future.
Since I've known my husband, he has always been a light sleeper and a restless one, trying everything from taking melatonin at night before bed (a tip he received from my Dad) to spraying lavender water on his pillow (a tip from me – I'm all about natural solutions), and now I'm up all night with him even though I've been a relatively sound sleeper for most of my life. Pregnancy is training me appropriately I guess for sleepless nights come November when our baby arrives because I have been dealing with insomnia and hip pain like someone has been punching my hips all day. This makes sleeping on either side VERY difficult. Combine that with the fact that my doctor doesn't want me sleeping on my back (something about oxygen and blood flow), and of course I can't sleep on my stomach with my baby bump sticking out — so where has that left me? I've been considering sleeping upside down hanging by my toes like a bat … until now.
Since changing our old sheets for a new set of sheets from Perfect Linens "Second Skin" line, we have been … gasp!!!…sleeping. They are the softest, silkiest, most breathable sheets we have tried so far on our King size bed. No one has woken up sweating (an NYC-apartment AC unit instead of central air can do that sometimes), or tangled or stuck to the sheets or sheet-less, thanks to their generously over-sized dimensions. I still try to take all the covers, but with Perfect Linens, I have not been succeeding.
I love the blue double stripe pattern we chose (pictured in the main post image), which complements our bedding perfectly, but I will admit it was hard to decide with the other great colors and patterns offered. Nothing screams luxury more than white sheets, but sometimes white can get boring, so I especially liked the unique border options like the ones below:
In my past experiences, it takes 4 to 5 washes for new sheets to really feel like our own – like the ones we slept on in college – but after only one wash, these Second Skin sheets felt like they came from the back of our linen closet and had that familiar feeling. We easily could have put them on the bed without washing them I think! I've been so curious about what makes these sheets so soft, so I did some investigating and I was pleasantly surprised by the science behind it:
According to their website, the softness is "a result of a natural enzyme process that removes molecules from the cell walls of the cotton, making the fibers easier to bend. The enzyme process is permanent so the suppleness cannot wash out. Sateen-weave, with fewer yarn-locking intersections per square inch, further reduces stiffness. The durable 400-threadcount Egyptian cotton construction is mid-weight and ensures dependable wear."
These sheets range in price from a very reasonable $189 (queen) – $229 (king), and in my opinion, the quality is higher than sheets 2xs and 3xs their price. And guess what? They just got even more affordable. Enter the code DOROTHYTV35 FOR $35 OFF. WAA HOO!!! But let's face it — you really can't put a price tag on a good night's sleep.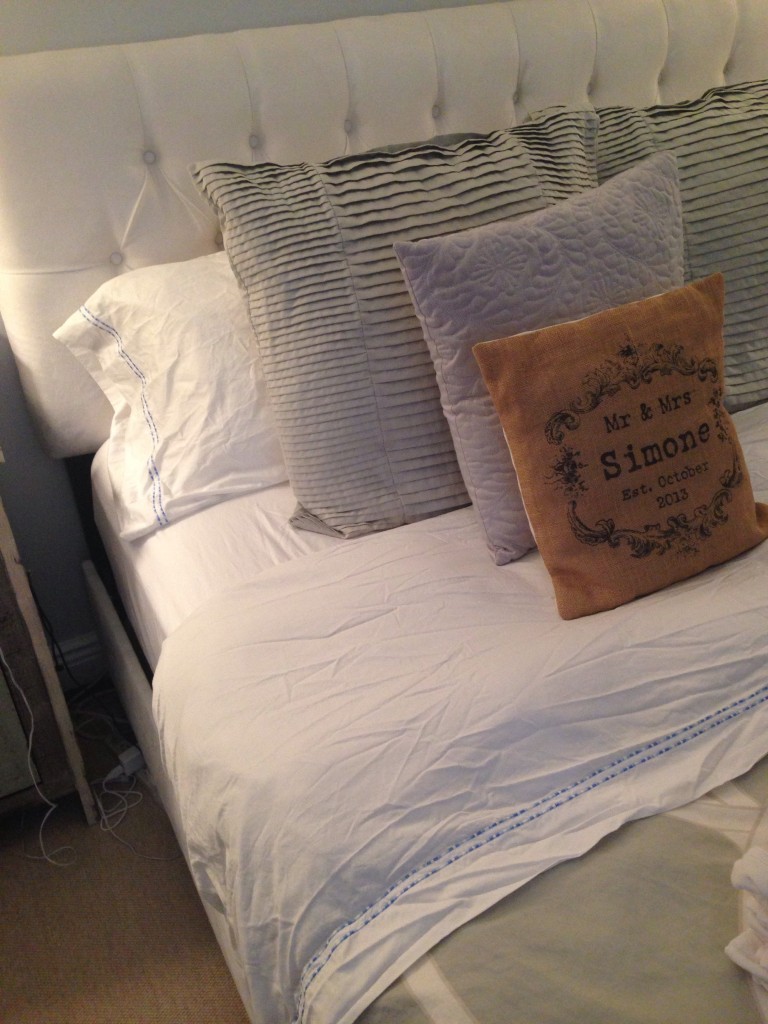 The only issue we had with these sheets (which we have with every pair of sheets we own) is that they came out of the dryer somewhat wrinkled — probably because our housekeeper didn't remove them from the dryer right away. Our laundry room is in the basement of our co-op building, so sometimes it's tough to time. However, what's a few creases here and there if it means my husband and I can sleep through the night?! We especially need our sleep now before this little one arrives and before our nighttime activities consist of diaper-changing and feedings.

* Everything I write about on this blog is "Dorothy-approved" for quality. Some posts contains sponsored content and this is one of them.