Video: Pool Party-Perfect Entertaining Ideas
August 7, 2015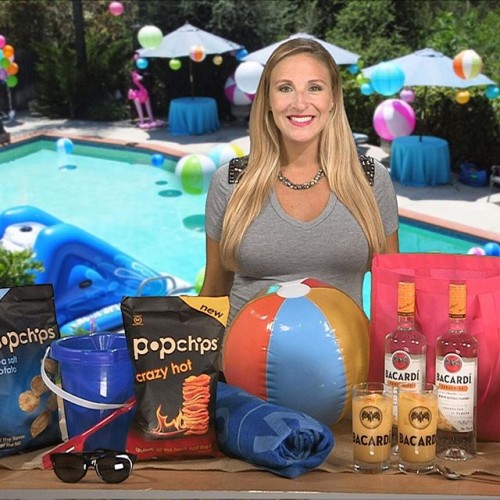 Summer is in full swing, and that means there's still plenty of time for pool parties or beach parties! Don't you just love going to the pool and beach in the summer? Sometimes it can be alot of work and $$$ entertaining, but having friends and family over and entertaining them is easy with these helpful tips.
1. Serve a refreshing — SIMPLE — signature cocktail with 2 ingredients MAX.

In the summer especially when it is HOT HOT HOT, you want to be sure you serve something refreshing with a citrus taste. Bacardi Tangerine Tangos are one idea! Watch the video for the recipe — it is SO easy … all you need on your shopping list is a carton of OJ and Bacardi Tangerine. Two ingredients! Stick with drinks with 2 ingredients only and make your life easier this way.You have enough to coordinate when you're entertaining, and this type of drink makes guests happy but also lessens how much YOU have to plan for the get-together.
2. Don't forget the importance of presentation.
Instead of putting snacks out in their original bags, just fold a decorative dish towel in half long ways to line a bowl or basket and then pour. This makes clean-up easy — just throw the towel in the wash and you don't even have to wash the bowl.
For something like a cocktail, mix it in a beautiful pitcher like this one. Presentation can be done on the cheap. This is only $16.50 at Target!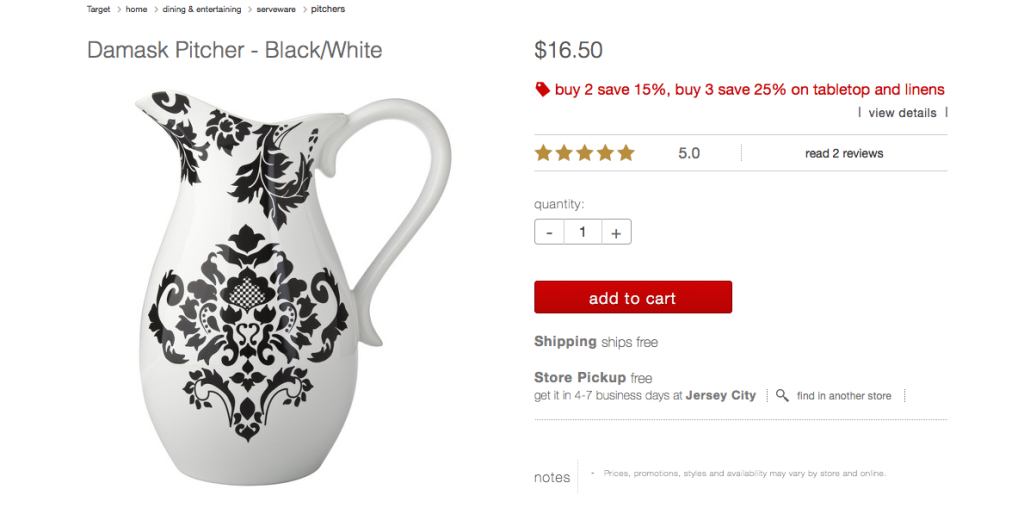 3. Serve a snack that's light
There's no other time of year where people are watching their waistlines as much as they are in summer. It's bikini season, so it makes sense! Sure, a crudite platter is always nice to have but veggies can get BORING. Then again, you don't want to serve any heavy, greasy snacks like potato chips. So I suggest trying  Crazy Hot Popchips. They have only 120 calories per serving and HALF –yes half! – the fat or fried chips. What I like about popchips is the fact that you can serve them two ways:solo in a pretty basket or bowl or you can serve them with a homemade or store-bought (easy peasy) dip.
So … one snack, two ways!
Enjoy what's left of this beautiful summer … I'll meet you on a float!
*Everything I write about on this blog is "Dorothy-approved" for quality. Some posts contains some sponsored content and this is one of them.