Tyson Beckford A Chippendale? Yes please!
March 13, 2015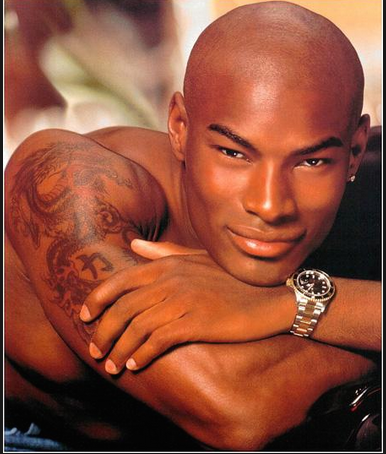 Bachelorette parties in Vegas just got a bit sexier. Model and actor, Tyson Beckford, is joining the iconic all-male troupe, and he will be a niiiiiceeeee addition (in my humble opinion of course). The Chippendales show in Las Vegas always sounded cheesy and hokey to me until two years ago when a group of girlfriends and I escaped to  Vegas for a last-minute weekend after having so much fun at my bachelorette party in Newport Rhode Island a few weeks earlier and deciding that the party MUST continue.
I use the word "escaped" because our trip was three weeks before my wedding, and I was so stressed with all the final details. So what's a bride to do? Take a break from it all and throw on a bikini for good old-fashioned Vegas pool parties.
We ended up seeing the Chippendales show and it was way better than I expected. And hot. LIKE, HOT burning volcano lava HOT. It was hands down one of our most favorite nights on vacation! As you can see, we did not mind getting up close and personal with the stars.