Hot headlines: What's new with Bieber and new at the box office?
April 20, 2012
I was up early this morning to go live on Fox News Channel's "Fox First" … See "3:36 MT" time stamp in lower left corner of picture for proof — ok, ok it was 5:35 am NYC time, but it was still early!
Here are the hot headlines I discussed!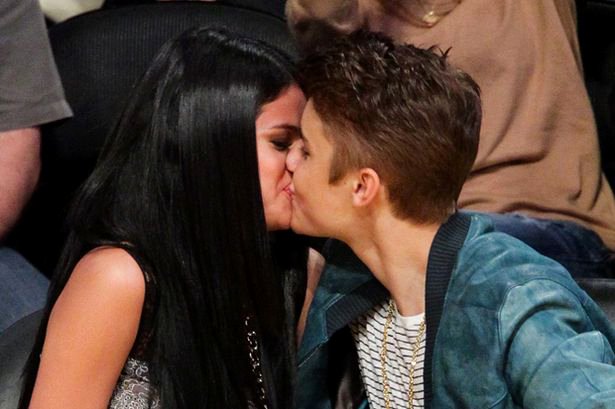 Justin Bieber and Selena Gomez are only teenagers but a recent report claims the lovebirds (pictured here on the Kisscam at an LA Lakers game) were ring-shopping recently and an engagement is on the horizon. Puppy love? Or real love?
Thinking about going to the movies this weekend?
Opening today:
1. "Think Like A Man" starring Taraji Henson: Based on the Steve Harvey book "Act Like A Lady, Think Like A Man" …. This is my pick and sure to be a battle of the sexes!
2. "The Lucky One" starring Zac Efron: Based on the Nicholas Sparks novel, this film will most likely be a tearjerker and chock full of cliches (in my humble opinion).
3. "Chimpanzee" starring Oscar the Chimp and narrated by Tim Allen: A nature documentary that chronicles the struggles of Oscar in an African forest. 
What are you planning on seeing?