Quebec Diaries: Chateau Frontenac
May 8, 2015
The Chateau Frontenac really knows how to welcome people! I have heard so much about this fabulous hotel through the years and have always wanted to visit Quebec City JUST to see this hotel …. to stay there, yes of course, but at the very least see it.
It's perched up on a hill, full of such rich history and boasts the most incredible architecture. Pulling up to the valet is like arriving at Hogwart's and made me wonder when I would see (Nerd reference alert!!!) Harry Potter.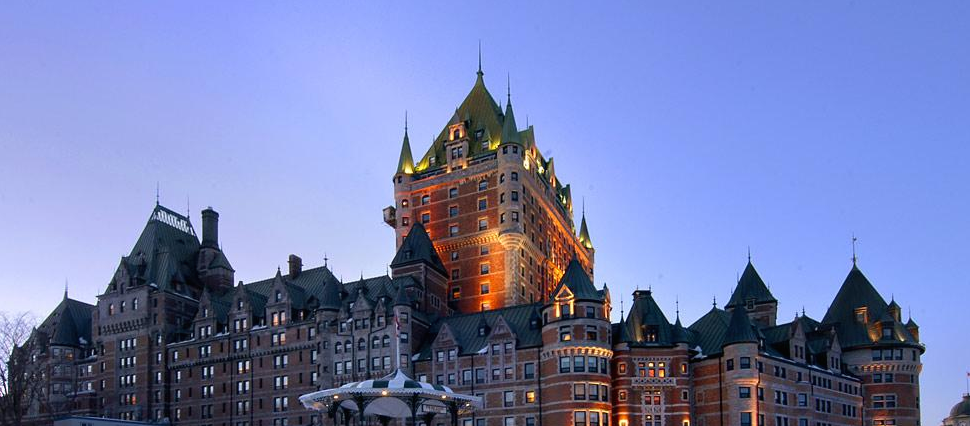 Arriving to our room, we were completely in awe of our view of the river as well as how clean and WHITE the room was … did I mention clean? The bathroom made me want to completely remodel my own bathroom back home in NYC. I have always loved Fairmont Hotels — they are the epitome of class and quality — but this blew all previous ones I have stayed in away!
The staff is so friendly and in-tune with guests, and the concierge undoubtedly knows the best places to dine. We took two of her recommendations, and they were both fabulous! But the real testament to the customer service of this fabulous establishment came when my husband and I realized only 10 miles from the U.S./Canada border on our way back to NYC that we had left our passports in the hotel safe 3 hours away from the border! I called the concierge who was so helpful in running upstairs to our room to grab our passports and quickly scanning both and emailing me the scanned images — and on top of that, efficiently Fed-exed our passports back to NYC the following day. She was so calm, collected and helpful and we wouldn't have been able to contain anxiety without her.
I can't wait to return to this magical place!