Perfect Pool Party Drink Recipe
July 29, 2015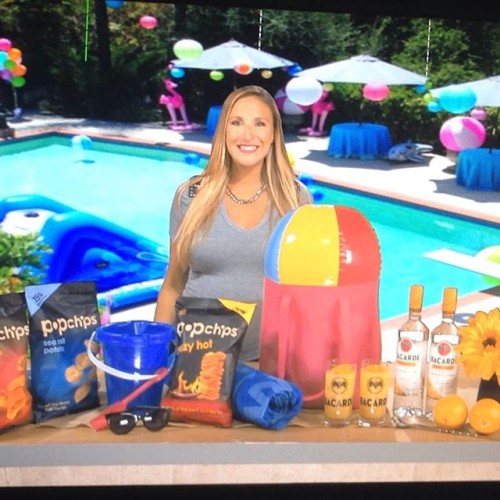 Who wants to come to my pool party? Two ideas of what to serve: Bacardi Tangerine Tangos and Crazy Hot Popchips and dip.
The BACARDÍ Tangerine Tango is SO easy to make and will make a real SPLASH with guests:
3 parts orange juice
1 part BACARDÍ Tangerine
Fill a highball glass with ice.
Pour in ingredients and mix well.
Popchips are perfect for those watching their bikini bodies this summer because they have only 120 calories per serving and HALF –yes half! – the fat or fried chips. Serve alone or with a variety of store-bought or homemade dips.
* Everything I write about on this blog is "Dorothy-approved" for quality. Some posts contain sponsored content and this is one of them.