Help Mom Relax This Mother's Day
April 29, 2015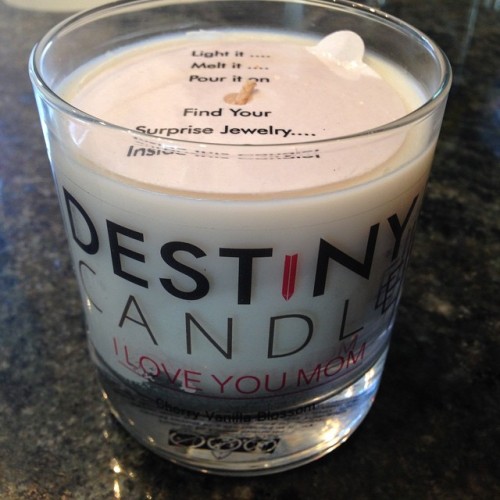 I wish you could smell the refreshing cherry vanilla blossom scent of this "I Love You Mom" Candle from DestinyCandle.com! It makes a great gift for Mother's Day, and when it burns down there's a ring valued from $10-$10,000 at the bottom…so keep your fingers crossed because it truly is the gift that keeps on giving!
Not only does it spruce up a space, but it melts into a beautiful-smelling lotion for your body made out of natural ingredients like coconut oil and shea butter. Light it before you step into the shower and bath, and use the warm oil as a luxe lotion for your entire body when you step out.
Use code "LOVE" for 20% off…..and enjoy!!!
***Disclosure: This post contains sponsored links.