My New Friend
June 9, 2015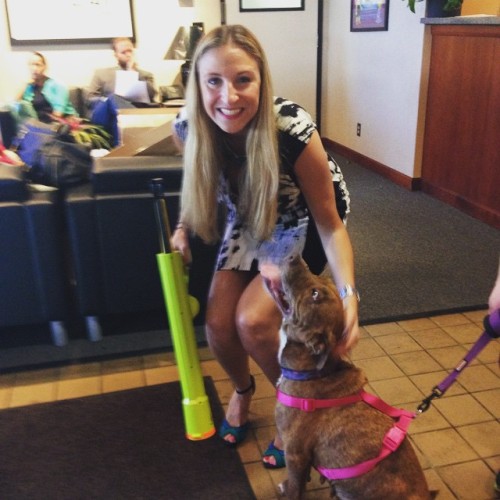 Ready to go live in San Antonio on Daytime at Nine on KABB FOX with this cute pup Piglet. Can't wait for her to play with the K9 Kannon- AND let's find her a home…she's up for adoption. Contact Animal Defense League of Texas for more info!
And to find out more about the K9 Kannon, visit Hyper Pet. This dog toy, priced at $19.99-$24.99 takes the game of fetch to a whole new level, is easy to use — just pull back the handle, aim and shoot– and you will have hours of fun with your dog at the beach, in the backyard or anywhere really!
This post includes sponsored content.