Fashion File
March 2, 2015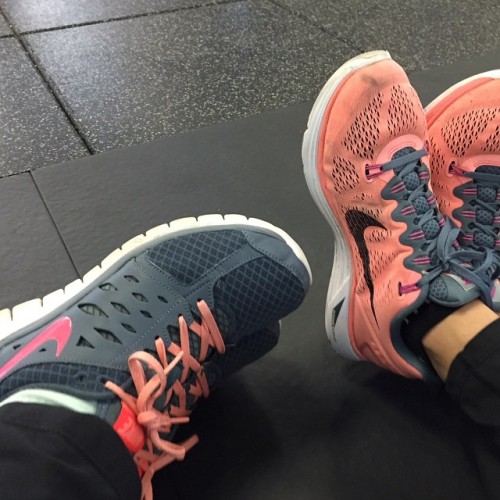 My sister and I seem to have the same taste in sneakers – or do we?
I hate working out. There, I said it. I'm honest….and lazy. SIGH.
I belong to a gym – Crunch – and I love love love the facilities, the people who work there, how clean it is, the music they play, the classes, even the apparel they sell near the front desk. But I am just not that motivated. What's your gym motivation? Need ideas!