Check out my FoxNews.com Fox 411 Article About Celebs Going Nude
August 18, 2015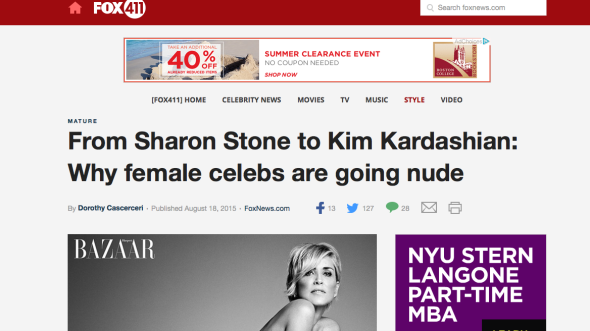 Have you seen the photos of Sharon Stone in Harper's Bazaar where she's wearing nothing but a pair of high heels and a necklace? She looks GORGEOUS at age 57, and I give her major props for baring all.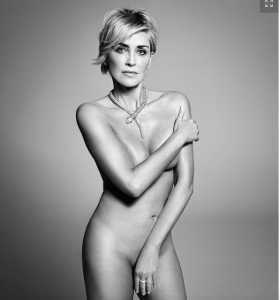 Kim Kardashian also stripped down (nothing new really there!) in a nude selfie of her pregnancy body she posted recently in an attempt to silence haters who have been speculating that she isn't really pregnant. I wrote about it last week (My thoughts below, followed by what SHE had to say about her decision).
So it got me wondering — what motivates these women to do it … and what do they have to gain (besides $$$)?
I consulted two fabulous experts to discuss the psychology behind it, and their thoughts were very eye-opening. Click HERE for the full story on Foxnews.com's FOX 411  and in the meantime, here is an excerpt:
Experts say there are many psychological benefits that can oftentimes outweigh the criticism stars receive, but the key to preventing nudity from ruining one's image is moderation.

"Some psychological benefits of posing nude can include a feeling of empowerment, increased confidence and body image, and an overall feeling of pride," said Dr. Kimberly Moffit, PhD. "Women, like Sharon Stone, may pose nude to feel empowered and in control of their bodies, especially if they are proud of the way it looks or confident in who they are as a person. Some women take pride in demonstrating to other women that all body types are beautiful and that beauty can take form in many ways."